La Royal Viking Hotel - Los Angeles
34.06309

,

-118.27201
Los Angeles

,

United States

|
101US$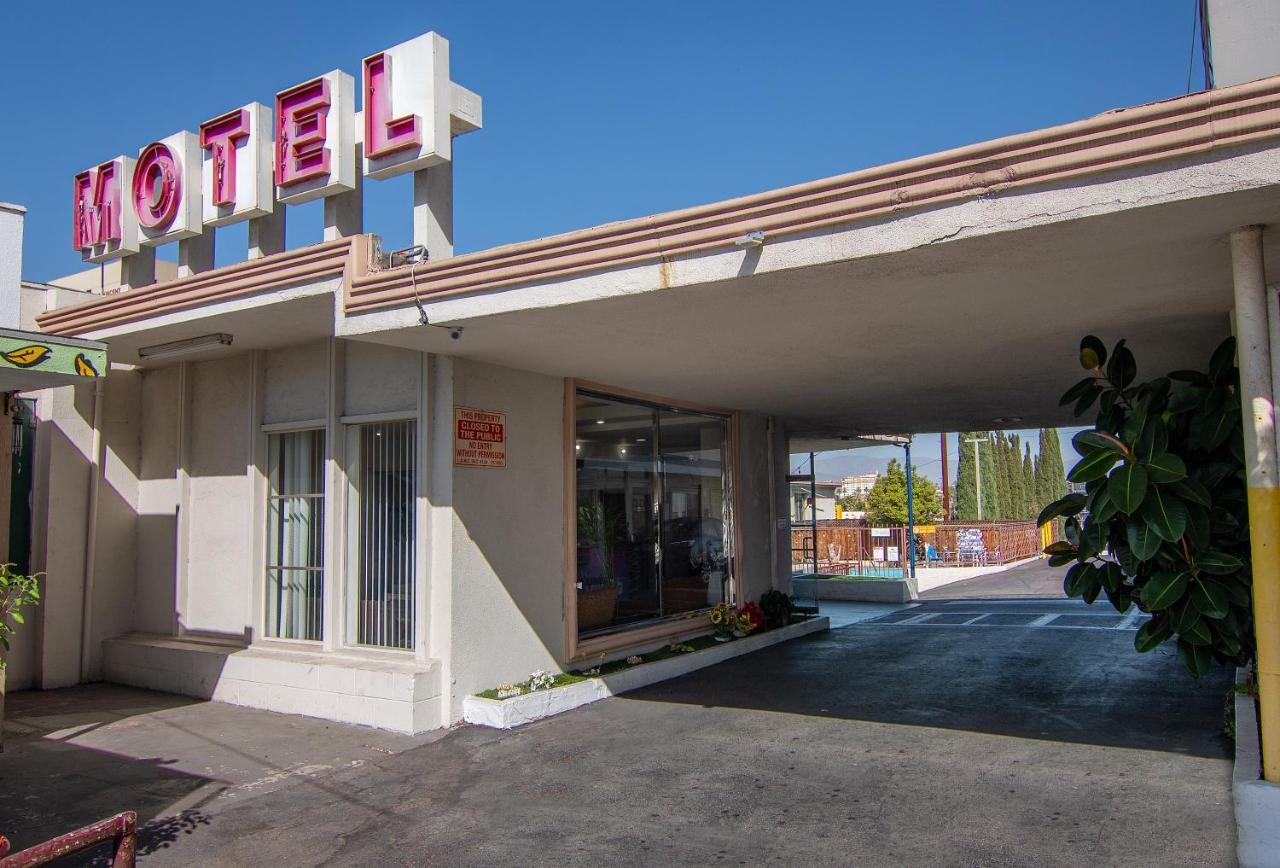 Address
2025 West 3Rd Street
,
Los Angeles
,
California
,
United States
,
90057
, California
Overview
The 2-star Royal Viking is set in the very heart of Los Angeles, 10 minutes by foot from Westlake - MacArthur Park subway station. Guests will have access to parking on site for added convenience.
Location
This motel is located about 1.6 miles away from the estate honcho Eli Broad and around 1.9 miles away from the home field "Dodger Stadium". The budget hotel is nestled at the doorstep of a park and a stadium. The Los Angeles property also lies close to hills and parks, and Walt Disney Concert Hall is 1.3 miles away. The area features a number of shopping sites like Grand Central Market 1.6 miles from Royal Viking.
The hotel is only a 5-minute stroll from Metro bus stop and around 1.4 miles from Wilshire / Western (LACMTA ) train station in Los Angeles.
Rooms
Bathroom amenities include a bath, a separate toilet and showers, together with comforts such as hair dryers and bath sheets.
Eat & Drink
Breakfast is served in the restaurant. Guests can also enjoy Spanish food at El Pollo Loco located nearby, it is a 7-minute walk away.
Internet
Wireless internet is available in the entire hotel for free.
Guest Parking
Public parking is possible on site for free.
Number of rooms:   30.
Former name: royal viking motel
Facilities
General
Wi-Fi
24-hour services
Food/ Drinks
Fitness/ Gym
TV
Air conditioning
Room features
Air conditioning
In-room safe
Good to know
Check-in
from 14:00-23:59
FREE
Check-out
until 11 am
FREE
Children & extra beds
All children
0 - 4 years
Existing beds
FREE
Extra bed
us$ 10
Children above
4 years or adults
Extra bed
us$ 10
There are no cribs provided in a room. 
Pets
Pets are not allowed.
Rooms and availability

Bed options:

Room size:

250 sq. feet

Max:

3 persons
Pool view

Shower

Heating

Bathtub

Air conditioning

Bed options:

Room size:

305 sq. feet

Max:

5 persons
Pool view

Shower

Heating

Bathtub

Air conditioning

Bed options:

Room size:

400 sq. feet

Max:

3 persons
City view

Shower

Heating

Bathtub

Air conditioning
Location
2025 West 3Rd Street
,
Los Angeles
,
California
,
United States
,
90057
, California
City landmarks
Nearby
Restaurants
Hollywood Blvd at Vine St
Hollywood Walk of Fame
4.2 mi
Theatre
Walt Disney Concert Hall
1.3 mi
Planetarium
Griffith Observatory
4.2 mi
Museum
The Museum of Contemporary Art
1.6 mi
Church
Cathedral of Our Lady of the Angels
1.3 mi
Historic Filipinotown
3100 ft
800 W Olympic Blvd Ste. A245
300 S Grand Ave Downtown
California Plaza Amphitheater
1.6 mi
Los Angeles Area Chamber of Commerce
3900 ft
Park
Vista Hermosa Natural Park
3900 ft
Theatre
Dynasty Typewriter At The Hayworth
2700 ft
Museum
Natural History Museum of Los Angeles County
3.2 mi
Church
Precious Blood Catholic Church
3500 ft
Convention Centre
Los Angeles Convention Center
1.6 mi
Amusement Park
Shatto Recreation Center
1.3 mi
Grier Musser Museum
1900 ft
Restaurant
Winchell's Donut House
1500 ft
Getting around
Airports
Hollywood Burbank

(BUR)
13.2 mi
Los Angeles International

(LAX)
14.4 mi
Train
Wilshire / Western (LACMTA station)
1.1 mi
Metro stations
Westlake / MacArthur Park (LACMTA station)
2700 ft
You can book a shuttle, once your reservation is complete.
Reviews
Jim

wonderful base for discovering los angeles.

Charles

Truly enjoyed rooms and food, they were very good. Westlake is near to the hotel. Plus it was max 15 mins walk to the lake...

John

room was spacious, clean and had a comfortable bed, although you are close to an intersection, you hear little to nothing, reception staff is friendly, courteous and competent.

The area is not the best in town but very central and for the price more than reasonable.

Harold

Small motel well placed because not too far from a subway. Which allows you to go quickly to Hollywood. Universal studios. Clean room but lack of storage (shelves for coats). Reception ok . The cheapest I found.

That might be very nice, N Motel is not maintained at all. Cushions too hard. pool's a little small, it opens onto the parking lot. Would deserve a little privacy from the passageway. Neighborhood to avoid with children.

Donald

The Motel is conveniently located not too far from the staples center. (what we were looking for in the first place)

The neighborhood is average, but by car it's perfect.

Steven

room was clean and everything necessary was available. location was quite good; close to DT LA

Staff was unfriendly

Dan

The comfort is minimal but corresponds completely to the price.

The hotel's exteriors are filthy.

Jake

the bed is very comfortable. the staff cleans the room every day and changes the towels!

the shower can be adjusted achwer, and even if you set it to warm, the water is freezing cold. you have to let the shower run for almost 10 minutes until you have warm water halfway. i think the curtains could be changed, lets a lot of light through!

Ralph

The location has been very good, central and good shopping facilities. A few minutes walk to the train station... the room was ok clean, unfortunately the accommodation did not have a microwave.

no microwave for a motel. not exactly the best area but not a bad area either :)

Dennis

staff, security, central location, not far from downtown, lots of parking spaces.

floor in the room, walls, no comfort. But ok for the money.

missing

Close to down town.

Parking and people hanging around the front. No iron or microwave in the room.

missing

Only the location, being close to downtown.

They didnt clean daily and there was an ordor in the room. Also the sheets were torn.

missing

Near intersection of two frequent bus lines (Metro lines 16 and 200). Adjacent Burger King is open late (midnight).

Don't let the low price lure you. My room was decrepit, clean but with a bad odor. They only cleaned once in the 9 days I stayed there. My rug got wet from a flood from the room above and was damp the entire stay. They give you only two towels and you have to have them reactivate your card key every day. You only get 8-10 TV channels one of which contains material that is not family friendly. Obviously while catering to bargain shoppers also still have a low rent clientele. Spend a little more and get a hotel worth stay at. This place is a dump.

missing

Room was not ready to be rented poorly cleaned.

missing

Friendly staff.

Very dirty- no extra toilet paper, yucky towels, stinky unwashed comforter that smelled like human filth.
FAQ
Which landmarks should we visit during our stay in the charming 2-star Royal Viking?
Staying in the charming 2-star Royal Viking guests can visit the public Griffith Observatory (4.2 miles), Walt Disney Concert Hall (1.3 miles) and the home field "Dodger Stadium" (1.9 miles), among others.
What is the nearest airport to Royal Viking?
Hollywood Burbank airport lies within 16 miles of Royal Viking and is reachable with a 23-minute drive.
Does the charming 2-star Royal Viking Los Angeles have parking on site?
Yes, guests of the charming 2-star Royal Viking Los Angeles can leave their car in parking on site.
What are the recommended dining options during the stay at the Royal Viking?
Unfortunately, the Royal Viking does not have on-site restaurants, but guests can dine in El Pollo Loco and Seafood Express restaurants placed within a 7-minute walk from the property.
What is the timeframe for check-in and check-out in the Los Angeles motel?
Guests of the Los Angeles motel can check in from 2 PM to 11.59 PM and check out from 11 AM. Late check-in is also possible by prior arrangement with the property.
How much does a room at the hotel cost?
The prices at the hotel start from $101.
Which facilities are included in the rooms of the charming 2-star Royal Viking Los Angeles?
Every room at the charming 2-star Royal Viking Los Angeles includes a flat-screen TV with satellite channels as well as smoke detectors and an electronic key card for guests' security.
Is there free internet in the Royal Viking?
Yes, the Royal Viking provides Wi-Fi in public areas free.